Echo Lodge exhibits a metal shell made of copper and zinc, sustainable materials, with a high recycling value.
The rusty colour and the repetitive vertical play of lines integrate the building completely into the adjacent wooded area.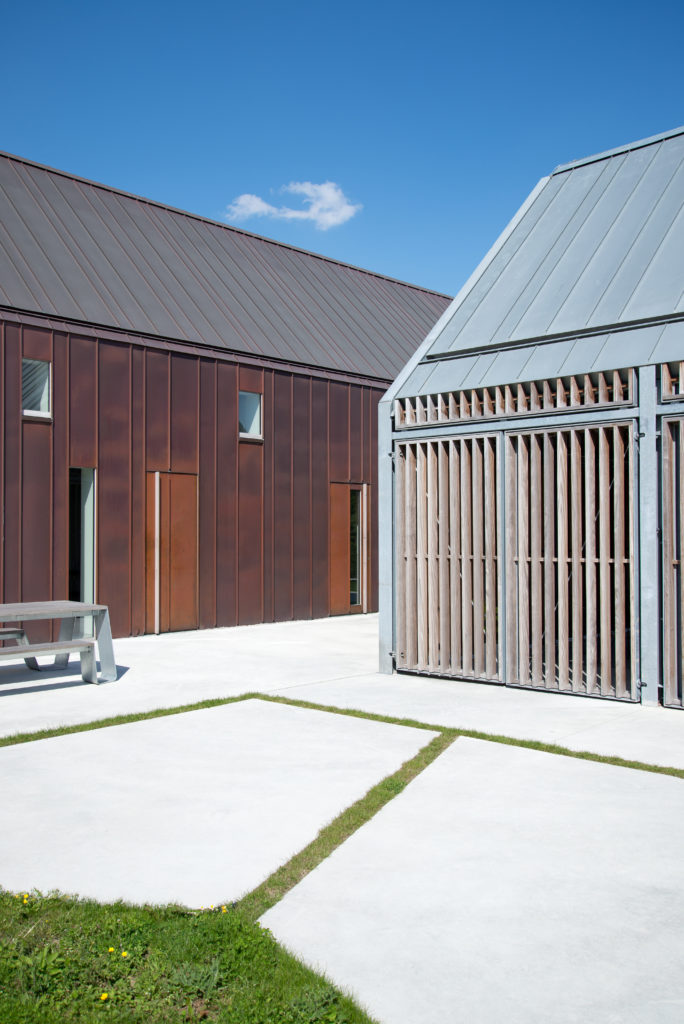 The garden seems endless, so you actually have the feeling that you are one with nature.
Sleek and simple, but casual and with a certain twist: waving grass, playful terrace tiles, a varied vegetable garden, …
Austerity and overview are in total harmony here.
Because less is more…
 the many open spaces, large windows, simply decorated rooms give Echo Lodge a Scandinavian twist.
Thanks to the use of neutral colours, earthy tones and timeless furniture made of warm-toned wood,
the interior exudes
an atmosphere of tranquillity.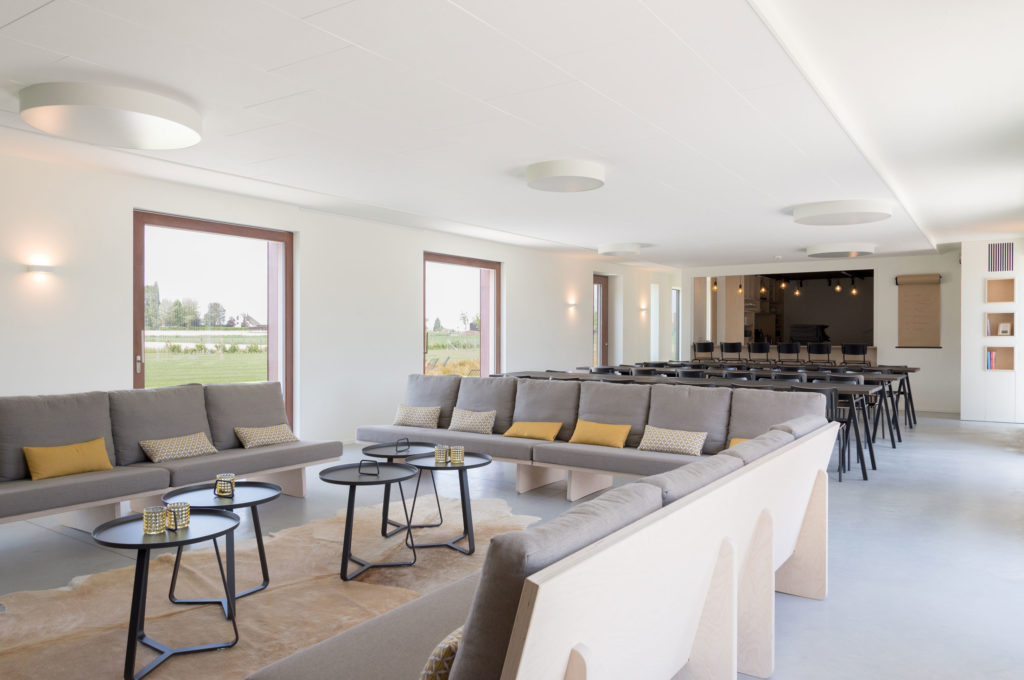 The synthesis of modern architecture, interior and exterior space makes Echo Lodge a true design location in an oasis of greenery!